Above the white sky dishes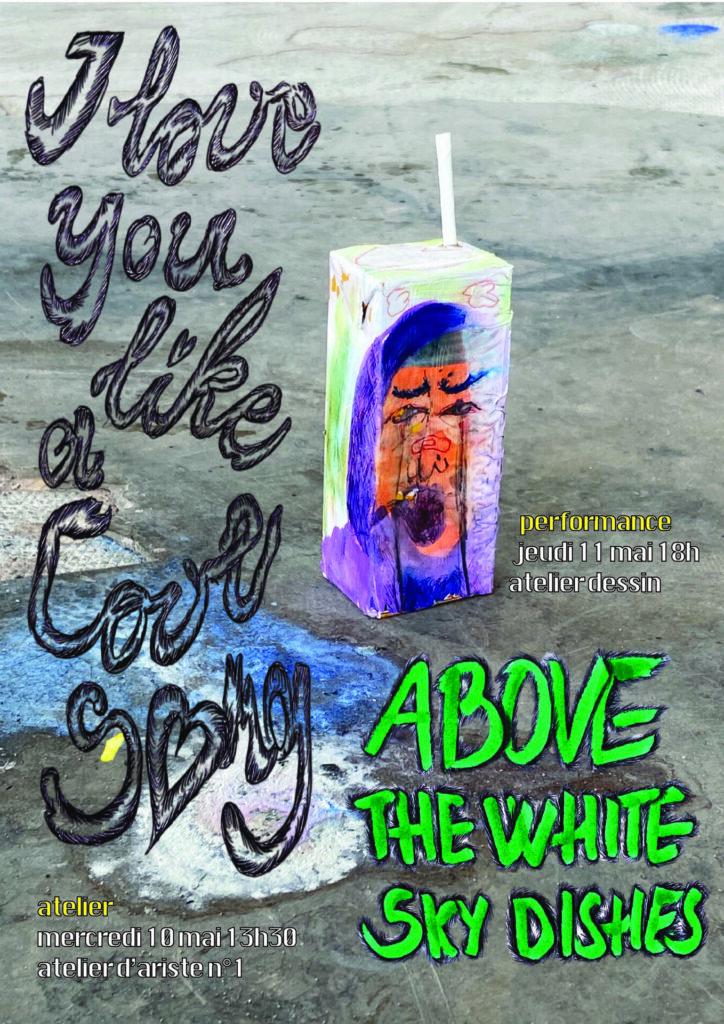 Performance à l'atelier dessin.
Je suis Inès Bezad et je suis une artiste transversale.
J'écoute attentivement le dialogue entre Sweetness, Strangerness, Shame and Sin, des fantômes internationaux qui hantent mes lieux d'atterrissage. Je me télétransporte aléatoirement parce que ma machine est en panne. J'ai perdu des membres de l'équipage sur la route et j'ai fais tellement d'aller-retour pour comprendre à quel moment ils ont disparu. C'est là où j'ai cassé ma machine. Parfois je deviens fatalement AnaSs ReckleSs, un esprit malicieux qui berce les foetus et les acides aminés. I seek to understand all those metamorphoses.
Pourtant, ma réserve de trésor, je la sauvegardais pour la partager avec vous. Est-ce que ça existe trop tard ? Est-ce que c'est toujours trop tard quand j'ai encore les mots pour te raconter ?