Poïéthiques afrofuturistes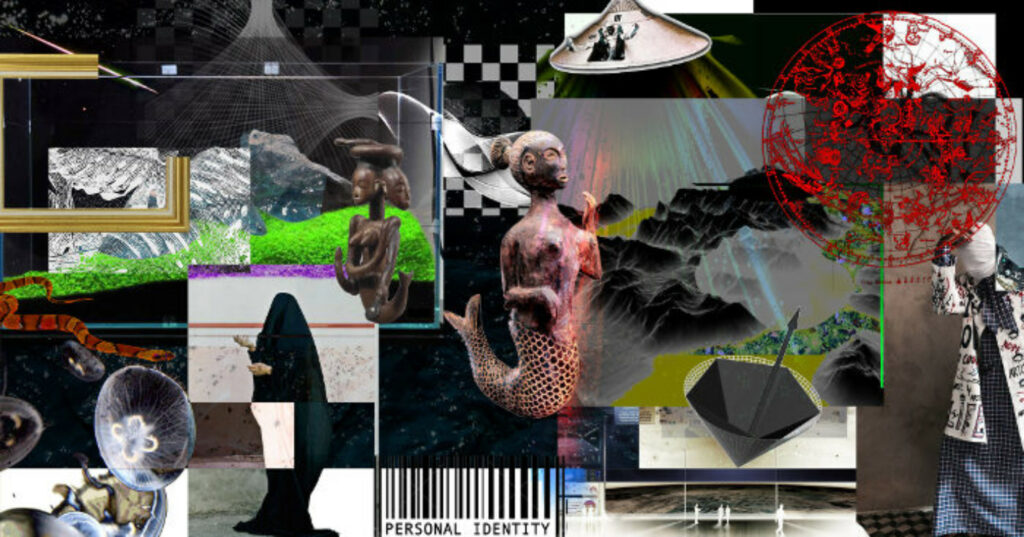 Poïéthiques afrofuturistes. –– Curation, collage, indiscipline/alternatives
A la jonction poétique/politique, de l'esthétique et de l'éthique, le projet de recherche doctorale de Mawena Yehouessi s'intitule « Poïéthiques afrofuturistes. –– Curation, collage, indiscipline/alternatives ».
Recombinant et pariant tour à tour (sur) un ensemble de pratiques à la fois spéculatives, artistiques et collectives, en tous cas puisées au cœur de stratégies de survie et de nécessités d(écr)ites (comme) "minoritaires", ce projet ne vise pas à établir ou décrypter de nouvelles méthodes, savoirs ou théories de l'art mais en faire l'épreuve sensible, en des espaces-temps où co-existence soit synonyme de co-création.
Aussi, alliant réalités artistiques/curatoriales, écriture/traduction et enseignement/recherche, le projet prévoit aussi la participation, à travers trois projets distincts (un film/série, « Sol in the Dark » ; une installation chorégraphique, « NSNAMDLM » ; une exposition + ateliers, « The Fire Next Time »), d'une pluralités de practicien*nes, dans le but de co-composer ensemble des situations d'antagonisme et de partage, de fête et de défaite, de rage, de labeur, de soutien et de tendresse.
Mawena Yehouessi est doctorante pour la période 2019-2022.