Fallon Mayanja : Sensing Satellites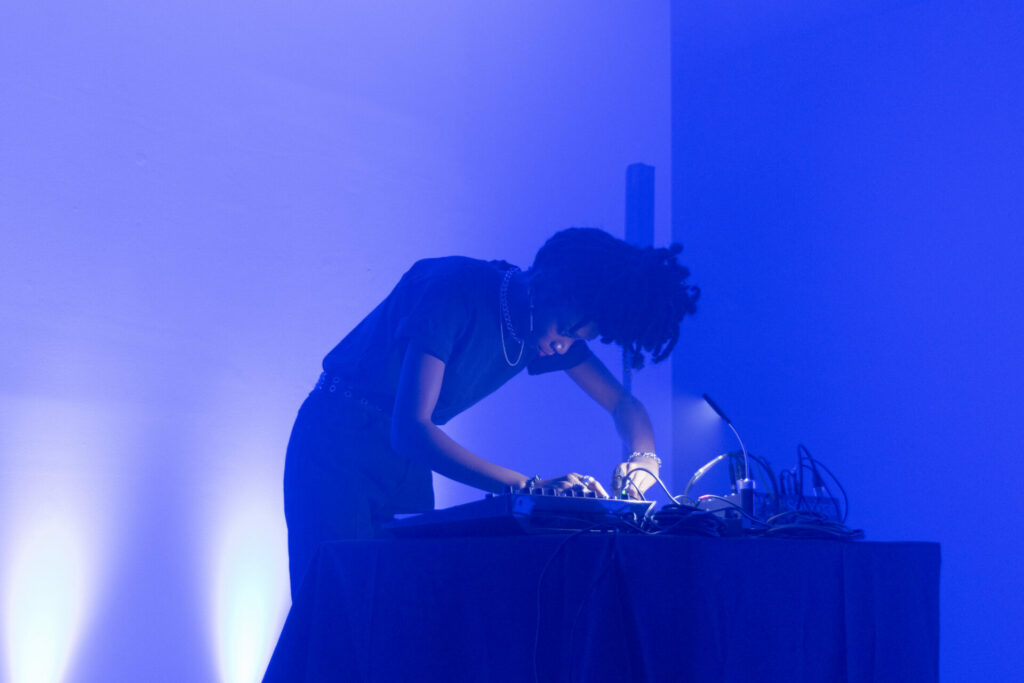 À partir de la composition de Julius Eastman, « The Holy Presence of Joan d'Arc », et de la pensée de l'écologie décoloniale, la performance Sensing Satellites explore des pratiques d'écoute alternatives. Sons, voix et mouvements génèrent des récits spéculatifs, des futurs possibles. Une invitation à laisser nos corps bouger au rythme des voix et des samples tout en se connectant à de multiples âmes.
Fallon Mayanja, artiste sonore et performer présente l'installation Black is Everything Beyond the Sun dans l'exposition collective to "The Fire Next Time".
Performance avec la participation de Lara Hugo Chanel, Gil Lekh, Willow Kohn Bissseck et Hippolyne.