projection — Sol in the Dark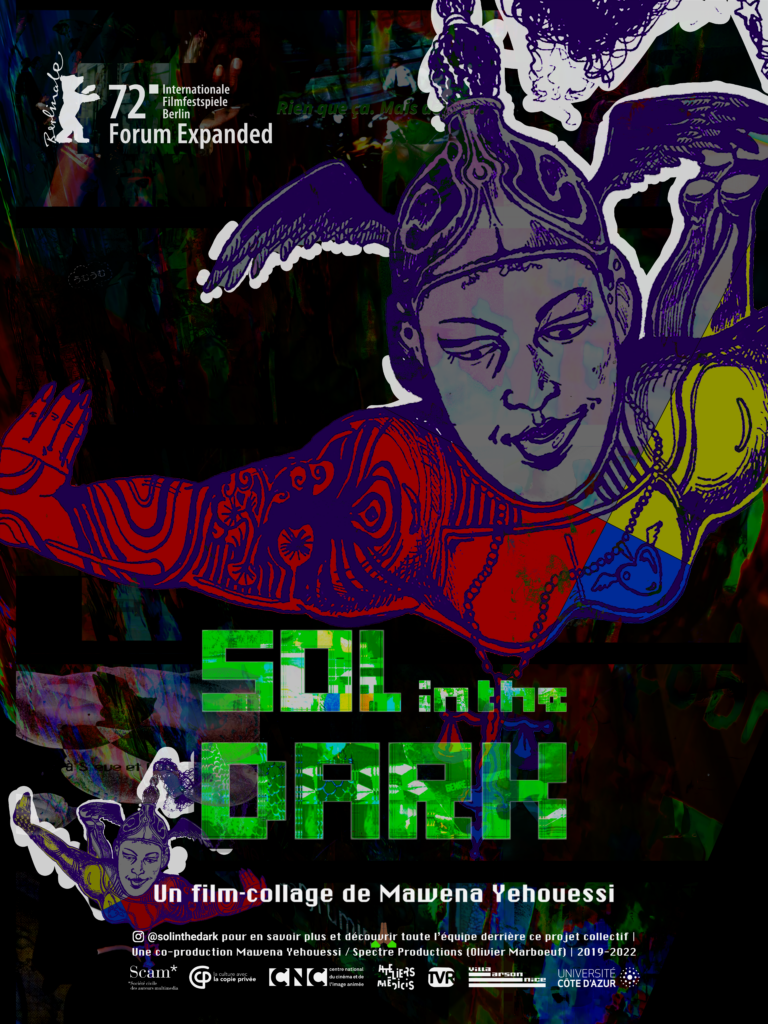 Projection de Sol in the Dark, essai documentaire de Mawena Yehouessi, 2022 dans le cadre d'Un Festival c'est Trop Court!
Chimères, chairs, rumeurs et pixels. Film(s)-collage, musical et collectif : Sol in the Dark convoque en différents chapitres la figure de Lascar. Ni seulement ni tout à fait racaille ou banlieusard·e, Lascar est un de ces corps-fétiche-avatar à la fois imaginaire et profondément ancré dans le réel. Personnage épicène en références croisées aussi bien à la jeunesse des banlieues françaises depuis les années 90, qu'aux matelots et soldats d'Asie du Sud Est embarqué·es par les forces coloniales européennes dès le XVIe siècle, en passant par Space is the Place de Sun Ra et John Coney (1974)… : « Lascar » re-devient le symbole et symptôme d'identités collectives et de généalogies fugitives. Ou encore un hommage aux imaginaires du Rap, à l'afrofuturisme, à l'étude noire et aux esthétiques post-internet.
Partenaires
Un Festival c'est Trop Court! ; Spectre Productions